THE MOST EXPENSIVE PROMOTIONAL T-SHIRT on the market

GIFT AN ARTIST WITH A LITTLE HELP IN BUILDING THEIR BRAND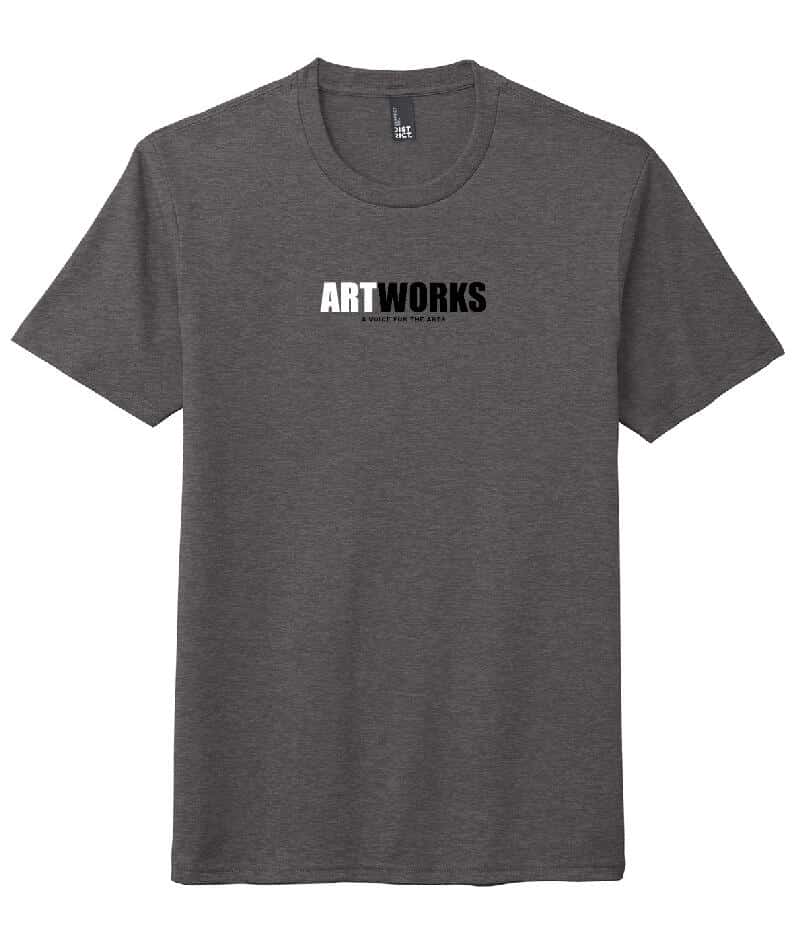 Unisex Sized – Medium, Large, X Large
THE WORLDS MOST EXPENSIVE
PROMOTIONAL T-SHIRT!
I know, RIGHT? $75 for a T-shirt! Why on earth would you pay that much? Well, you can look at it in a couple of ways;
First, you can claim bragging rights for owning the most expensive promotional

T-shirts on the market! …
or you can say you are helping to promote the arts AND your favorite artists.
When you buy this ridiculously expensive T-shirt you become an ARTWORKS Patron of the Arts.  You are actually doing two things.  First, you are supporting our efforts to bring support and exposure of artists to the world.  We think this is the most critical time to make sure art stays front and center in our lives.  Second, with your purchase we will give a listing to an artist of your choice or we will select one for you.  The listing last for 1-year and it gives artists additional exposure that gets linked directly to their website or social media. With the amount of traffic we will be building over the next few years – we think this VERY expensive T-shirt is worth every penny!
The listing includes the artist contact information, a short bio, a link to their website and an image of their work. The listing will normally sell for $100 per year.
Click here to order your T-shirt.  On the checkout page there is a space titled "Other information" in this section please write the name and contact information for the artist you would like the listing to go to. PLEASE give us the artist's name and email and we will send the them a listing form – which will be complimentary.  We will make three attempts to contact your artist. If we can not reach them or we get no response we will give the listing to one of our artists.