SOMEWHERE 
Written: SOFIA COPPOLA
Director: SOFIA COPPOLA
Johnny Marco (Stephen Dorff) is perfect tabloid fodder. A bad boy actor living at the legendary Chateau Marmont hotel in Hollywood, he drives a Ferrari, is guaranteed easy sex with a steady stream of girls, and pops enough pills to keep himself pleasantly numb from life's pesky realities – that is until his 11-year-old daughter Cleo (Elle Fanning), a product of his failed marriage, shows up unexpectedly at the Chateau. Cleo isn't there just for a visit. She is there to stay, forcing Johnny to reexamine his life and face the inevitable question of which path do I take? Somewhere is the latest film from Academy Award winning director Sophia Coppola. It's billed as a witty, moving, empathetic look into the orbit of a tabloid target and the relationship that ultimately changes his life.
Coppola, who wrote and directed Somewhere, says the Johnny character had been knocking around in her head for some time, and the birth of her own child gave her the idea to add the daughter dimension. Coppola chose Stephen Dorff for the lead because he wasn't a household name. She wanted an actor who did not compete with his own persona. She also kept the budget relatively small so she could retain complete creative control. She says if you put your heart and soul into something you have to protect it. Somewhere may be a small budget movie, but it is getting some big buzz. It won the Golden Lion Award for Best Picture at the 2010 Venice International Film Festival, and will be released in time to qualify for Academy Award consideration.
Filmed entirely on location, Somewhere reunites the writer/director with Lost in Translation editor Sarah Flack and production designer Anne Ross. Stacey Battat (Broken English) is the costume designer, and Harris Savides (Elephant) is the director of photography. Somewhere will be released by Focus Features in select cities on Wednesday, December 22nd, 2010; and in additional cities throughout January 2011.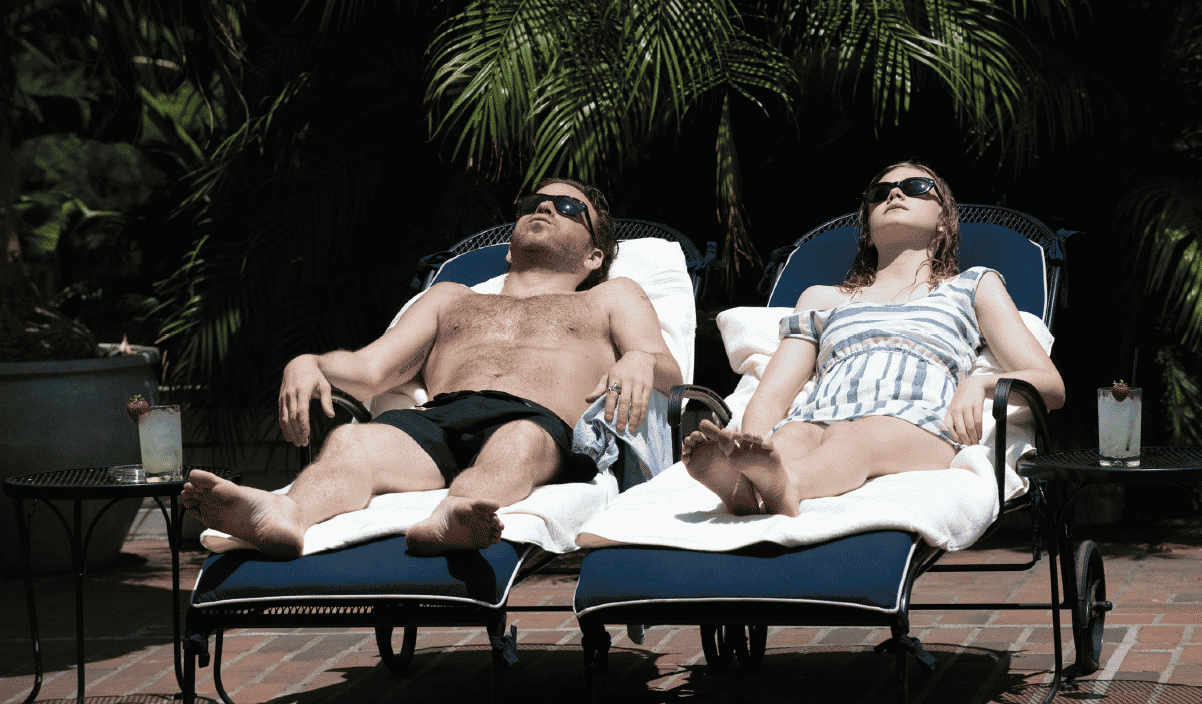 IMAGE: Stephen Dorff (left) and Elle Fanning (right) star in Sofia Coppola's Somewhere, a Focus Features release. 

Photo Credit: Merrick Morton