BRANDI carlile

written by: kiera scholten
Photography by: Jeremy Cowart
"I'm home!" Brandi Carlile screams with a simultaneous sigh. Her first unsung words are met with uproarious applause erupting from the sold-out Seattle crowd. "It probably helps that I'm related to everyone out there," the Northwest native jokes on stage. Whether with family, or faithful fans, the historic Paramount Theatre is packed with people who love the 28-year-old singer. It's her last stop on the first leg of her "Give Up the Ghost" tour, and you can tell there's no place she would rather be.
"I can't tell you how many times I've gone by the Paramount hoping that someday I could headline there," Carlile says with genuine awe and appreciation. It's her second time playing here, and this star has come a long way to make it this far. Still, she's only traveled a few blocks. Less than a mile from where she stands tonight is Pike Place Market – the site of her humble beginnings as a busker. At just 17, with her brother and sister by her side, you'd find her serenading tourists, the homeless, and locals alike, with the famous fish flying overhead.
She's as much at home singing on the sidewalk as she is centered in the spotlight of a much larger venue, watched by the eyes of some 14-hundred fans. She has a strong stage presence whether she's playing a piano or a guitar, but it's her voice that really commands the audience's attention. And she has it from the moment she steps onto stage and opens her mouth.  "Oh dear, out here, everybody stumbles on fear," she croons to a quiet room, accompanied only by the ukulele. "Who cares if we're scared, everyone is on their own." Any feelings of fear go unnoticed; or perhaps it's the crowd that cures her. As she continues with the words, "It's only you that my heart desires," it feels like she's singing to you alone, and the space suddenly gets much smaller.
The size of the audience doesn't matter much for this talented musician. Whether in a large theatre or a small standing-room-only rock club, she appreciates that her fans "will be quiet and still during a ballad and out of control during a rock song." While performing one of her popular singles, "Turpentine," she involves her listeners by turning the concert crowd into a chorus. "These days we go to waste like wine, that's turned to turpentine, it's six a.m. and I'm all messed up. I didn't mean to waste your time, so I'll fall back in line, but I'm warning you we're growing up," she sings. Her powerful words are even more profound after she teaches hundreds of new back-up singers to coo the "ohs" in three-part harmony. Few artists can capture a crowd with such ease, but it comes naturally for Carlile. Her distinctive voice commands you to listen, her vulnerability welcomes you in, her heartfelt lyrics beckon you stay, and the beautiful melodies keep you there.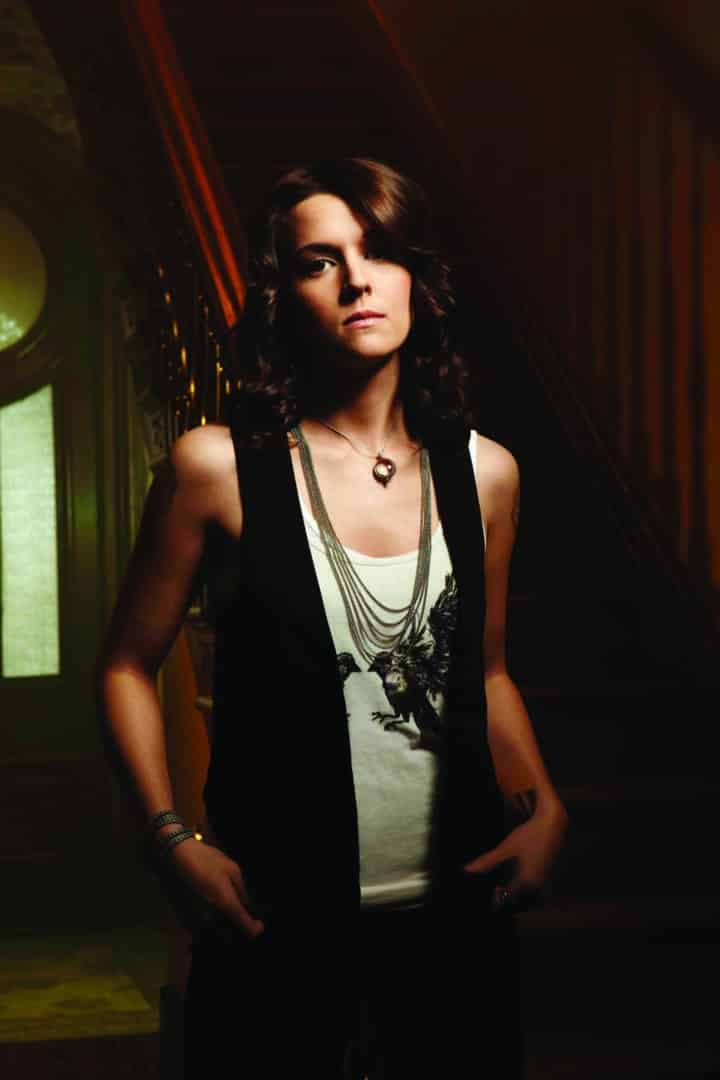 Even with her wide vocal range, Carlile doesn't play it safe for the sake of her listeners; she courageously takes on the challenge of a song. Her 2007 hit "The Story" (likely still her most popular song) continues to be her favorite to perform, because it's different every night. "I don't know what's going to happen. Every time I sing it something happens. I've never sung it right my whole life," she admits. The entire audience seems to hold its breath as Carlile goes for a torch note toward the end of the song; but no matter the outcome, it's never a mistake. Instead, it's always a sweet surprise. Even the cracks are controlled and reveal raw emotion; it's as though Carlile is baring her soul with every word, occasionally freeing her feelings in unexpected ways.
Songwriting is an easy emotional release for Carlile, who's always authentic in her words. Completing a song is not as simple. Some are written in quick, urgent bursts; others develop almost accidentally with her band mates; and still others begin as music first. "But my favorite songs that stay with me the longest are always the ones that come to me in the form of a poem or a story," Carlile explains. "They end up having the most substance because it's something that I needed to get out, instead of something I had to find."
Carlile's transparent nature suits her well. Her willingness to be exposed and real is likely what makes her lyrics so relatable. "I'd like to be a fictitious writer, but I always need a face with the song," she says. The song "Caroline," off her latest album, is written about her niece. The lyrics capture how Carlile craves family and home when she's on the road three-quarters of the year.
 Caroline, I'm on my way back home to you
Imagine what I was going through
Without you by my side
It's been a long, long time
Oh won't you say a prayer for me
I hope you will remember me
You're always on my mind
The boot scootin' honky-tonk tune is a duet with Elton John – a collaboration that was a dream come true for Carlile. "It was amazing – he'd been my hero since I was 11," she says of the renowned piano man. Other guests on her recent record "Give Up the Ghost" include Red Hot Chili Peppers drummer Chad Smith and Amy Ray of the Indigo Girls; and the album was produced by Grammy Award-winner Rick Rubin. Carlile calls herself "a collaborator by nature" and says there are countless people with whom she would still love to work – Ray LaMontagne and Taylor Swift among them.
Carlile has kept company with some big names, and she's about to grace some big stages. She's accepted an invitation to perform at Austin City Limits for the first time in October, and she's also been asked to sing at the Grand Ole Opry – a huge honor for a girl with country roots who grew up singing Patsy Cline and Johnny Cash. Carlile occasionally sings covers of the country stars, and you can hear their effect on her voice. Her smoky sultriness is at times Cline, with a deep rasp reminiscent of Cash.
She certainly channels southern charm; at times during our conversation the singer even slips into speaking with a slight twang. But she grew up about as far away from the South as one can get in the Continental United States. Home is a small Washington town called Ravensdale, about a 45-minute drive from Seattle. She credits the ubiquitously gray, wet weather, with its unpredictable sunbreaks, for often putting her on an "emotional rollercoaster." But she wouldn't live anywhere else or even change the climate that creates the landscape she loves. "It takes some getting used to; but once you accept the rain, it becomes a part of you. Then when you leave, you miss it."
With the Northwest a bit Nirvana-obsessed in the nineties, one might think Kurt Cobain would have an impact on any artist in the area during that time. But Carlile was too country-crazed to notice. Still, the grunge scene might have impacted the singer in ways she's unaware; her music has a hard-rock edge that keeps it from being classified as country. Pop-like melodies keep her sound current; but because she stays connected to the past, her music never feels like it was manufactured for 21st century ears. She's struck a perfect balance and the result is instant classics that can hold the listeners' attention, while transporting them back to a much sweeter time.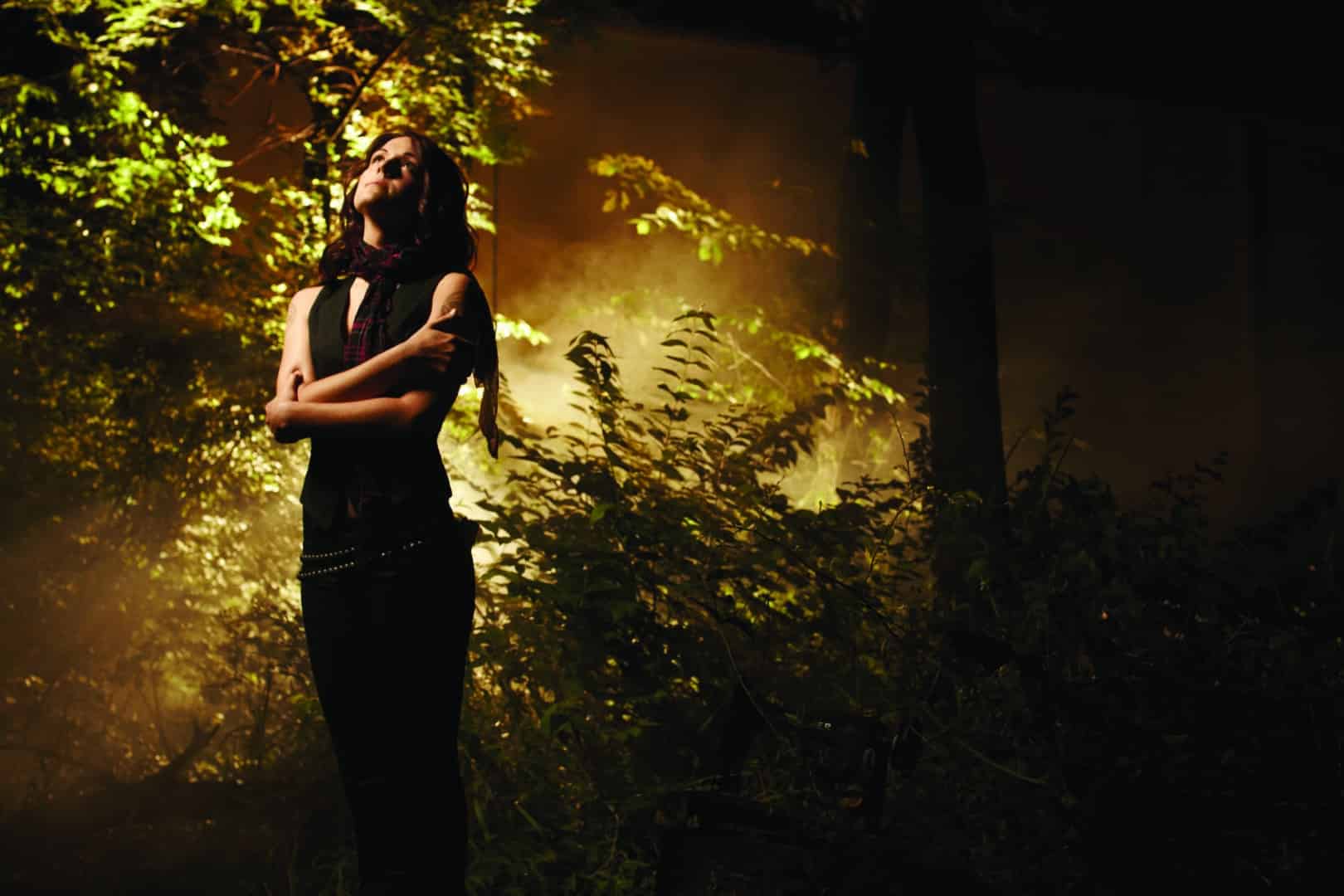 It would be easy for someone with Carlile's talent to float away from her roots – but her feet remain on solid ground, even as they stand on a more sizable stage that's a far cry from the Seattle sidewalks to which she was once accustomed. One thing success hasn't changed – Carlile still keeps her family close. It was a touching moment during her concert when she brought her sister on stage to sing "Calling All Angels" as a duet. It's certainly a family act. Affectionately known as "the twins," brothers Tim and Phil Hanseroth have backed Brandi on guitar and bass since the start. The trio is so close they might as well be related. In fact, it's not so far-fetched – Phil has been dating Carlile's sister Tiffany for four years. Josh Neumann, the cellist, has also been in the band from the beginning, and Allison Miller is a newer addition to the group on drums. Though the band is named for Brandi Carlile, she doesn't consider herself a solo artist. "I couldn't imagine anything without them. I couldn't even imagine Thanksgiving without them."
Keeping an element of home on the road is crucial for Carlile. Touring for a few months at a time, a few times a year, is tiring enough without partying like a rock star. Living on a bus takes its toll – especially when everyone on it comes down with the swine flu. That's right, Brandi Carlile performed her Seattle show with H1N1 – and I don't think anyone in the audience noticed. To stay healthy and simply feel normal, the band doesn't frequent bars or party hard. Instead, they pull their bus into state parks and go fishing. They watch movies together. They pull pranks on one another. They cook "family dinners" for the whole crew. "A reality show about me and the twins would be really entertaining," Carlile jokes.
When she first began touring, Carlile tended toward having a "road self" and a "home self," but she couldn't sustain behaving like two different people for very long. "It helps to be more myself all the time," she says, explaining that it took years to learn this lesson. It's why family is so significant, and why she began flying them out to join her on tour, instead of just missing them from afar. "They're exactly one-half of who I am. The other half is in direct opposition."
Besides her obvious unmatchable talent, the key to Carlile's success might be that she knows what's important. Concerts become more frequent, the venues get bigger, and she gains more fans every day (the frequent use of her songs on commercials and television shows like "Grey's Anatomy" doesn't hurt). But none of that matters. She's grateful for her gifts and quick to call her success "surreal," but hasn't had a "pinch me" moment just yet. That's because all she really cares about is doing what she loves, surrounded by the people she loves. "I felt like I was doing it even when I was busking at Pike Place and playing at bars. I really did. I always felt like, 'I'm making it', you know?" She still is. And we're the lucky ones.